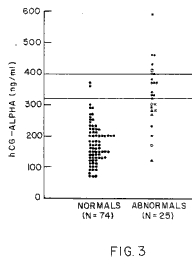 BPMC v. California Department of Health (on petition for certiorari). [Read the Petition]
States generally support strong patent rights. Why? Because States are free to enforce their patent rights yet are generally immune from suit for infringing patents owned by others.
The Eleventh Amendment – ratified in 1795 – provides immunity to State governments from suits by "Citizens of another State … [or] any Foreign State." The US Supreme Court has expanded the literal reading of the amendment — holding that state immunity broadly extends to almost all lawsuits brought against a state.
A State may, of course, waive its immunity. A classic example of waiver occurs when a state files a patent infringement lawsuit. After filing the lawsuit, the State cannot claim immunity against related counterclaims filed by a defendant.
The facts of this case are quite simple: Healthcare Giant Kaiser filed a declaratory judgment action against the patent holder BPMC back in 1997. The State of California intervened in that case in support of Kaiser's position. The DJ action was eventually dismissed for improper venue. Almost a decade later, BPMC filed an identical (mirror image) infringement action against the State asserting the identical patent and issues and in the same venue as the 1997 action.
The issue then is whether California's original waiver of immunity also applies to this second – seemingly identical case.
On appeal, the CAFC narrowly construed California's waiver of immunity to be limited to only the same action. The court noted precedent that the waiver would apply if BPMC had been able to file its case as a revival of the original action an "numbered as that cause of action."
The appellate panel also rejected BPMC's argument that the DOH should be judicially estopped from changing its position in this litigation. According to the court, the about-face was excusable because of an intervening change in the law of immunity. In particular, during the interim, the Supreme Court decided Florida Prepaid. That case held that Congress could not legislatively eliminate a State's sovereign immunity from patent infringement claims without showing cause under the 14th amendment.
In its petition for certiorari, BPMC focuses on the issue of waiver due to litigation conduct. The patentee argues that its case is particularly special — because of past waiver in the same transaction. In addition, however, the patentee argues that some states – such as California – have become such major market participants in patent litigation that it would be unjust to allow immunity to continue:
California's effort to invoke sovereign immunity selectively in this case is part of a larger scheme to use the federal courts as both a sword and a shield. California embraces federal patent jurisdiction when it seeks to benefit but avoids that jurisdiction when it faces liability. Through its frequent voluntary invocation of federal patent jurisdiction, however, California has unambiguously demonstrated that it is generally amenable to federal jurisdiction in these matters and has thereby waived its Eleventh Amendment immunity.
Although not likely, BPMC has a better than average chance at certiorari. It is a fundamental constitutional question with a circuit split and changed business circumstances (States are now major patent players). Another plus is that noted Supreme Court specialist Andy Pincus is on the brief and would likely argue for BPMC.
Notes:
BPMC v. California Department of Health (

Fed. Cir. 2007

).
Interestingly, BPMC's claims are quite similar to those in the LabCorp v. Metabolite debacle. Here, we have a method of diagnosing placental disfunction by comparing a pregnant woman's HCG levels against normal levels. Justice Breyer may want to hear this case to take another shot at medical methods.