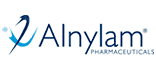 Alnylam Pharmaceuticals, Inc., seeks a Technology Specialist to join our Intellectual Property team. The position will involve working closely with scientists and management to secure intellectual property for inventions worldwide. The position requires drafting and prosecuting patent applications, patent and literature database searching, reviewing and evaluating new invention disclosures and supervising scientific notebook documentation process.
Responsibilities:
• Prepare, file and prosecute patent applications worldwide.
• Coordinate with and oversee outside counsel in the preparation and prosecution of patent applications.
• Communicate with inventors in the preparation, filling and prosecution of patent applications.
• Conduct patentability assessments.
• Support intellectual property opinion work and landscaping efforts.
• Conduct intellectual property training sessions for in-house personnel.
• Participate in due diligence with in-house and outside counsel to evaluate IP portfolios.
• Supervise scientific notebook documentation process.
Qualifications:
• 2-5 years of in-house or law firm experience in the preparation and prosecution of patent applications, freedom-to-operate, and validity and infringement analysis in the chemical sciences.
• Undergraduate degree in chemistry with a strong preference for an advanced degree in organic/nucleic acid chemistry.
• Preferably licensed to practice before the U.S. Patent and Trademark Office.
• Excellent writing, analytical and communication skills.
• Familiarity with scientific and intellectual property databases and use of the same.
• Organized, independent, detailed oriented, capable of working under pressure and on multiple tasks.
• Enthusiastic and works well in a team environment.
Contact:
To apply, please visit www.alnylam.com/careers. Alnylam Pharmaceuticals is committed to a diverse workplace.
Additional Info:
Employer Type: Small Corporation
Job Location: Cambridge, Massachusetts