Nuvo Research Inc.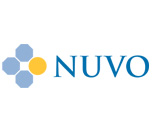 is seeking a Patent Portfolio Manager for its IP/Legal Department in Mississauga, Ontario to work closely with the Chief Legal Counsel to manage the existing intellectual property portfolio and capture new intellectual property.
Responsibilities:
• Manage intellectual property portfolio, including the implementation of an IP management system
• Perform patentability and freedom to operate searches
• Interface with researchers and external counsel
• Assist with the preparation and prosecution of patent applications
Qualifications:
• An advanced degree in biology or chemistry required, chemistry preferred
• Familiarity with patent law and practice, registered patent agents or lawyers would be given preference
• 3+ years experience in intellectual property in industry or at a law firm is preferred
• Ability to search patent and scientific literature quickly and efficiently
• Hands on experience with drafting and prosecuting patent applications
• Excellent writing, analytical, teamwork and communication skills
Salary:
• To be determined
Contact:
Interested applicants should contact hr@nuvoresearch.com.
Additional Info:
Employer Type: Small Corporation
Job Location: Mississauga, Ontario (Canada)
Nuvo is a Canadian based publicly traded drug development company headquartered in Mississauga, Ontario, Canada. The company focuses on drug products delivered through the skin and on immune system regulation.