Celula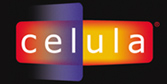 is seeking a Patent Agent to expand our intellectual property portfolio at a pace commensurate with our Company's growth and technical progress.
Celula develops innovative instruments for clinical diagnostics and biomedical research using advanced microfluidics, is seeking a patent agent. With its platforms, Celula alone and in collaborations with industry and academia, identifies, develops, and validates unique cutting edge assays with significant biomedical research and clinical utility. Our devices and assays are developed to make a unique and positive impact on medical outcomes.
Job Description:
• Interact with technical teams to identify and document patentable matter and trade secrets
• Provide strategic input into patent portfolio strategy and prosecution decisions
• Prepare patent applications for submission to US and International Patent Offices
• Work with outside counsel on patent applications and prosecution to obtain broad, relevant protection for Company's inventions
• Assess intellectual property landscape including prior art searches, freedom-to-operate analyses of valid claims, and risk profiles of third-party applications
• Provide support to Business Development, including intellectual property due diligence, on potential transactions (e.g., in-licensing opportunities)
• Establish and maintain policies and procedures to ensure laboratory notebooks, data files and emails correctly document patentable innovations and minimize liabilities
• Maintain Company database of patents, applications and markings
• Budgets and tracks patent-related expenses
Qualifications:
• B.S. in biochemistry or related bioscience field; M.S. or Ph.D. preferred
• B.S. in biochemistry or related bioscience field; M.S. or Ph.D. preferred
• Minimum of 3 – 5 years experience as a life sciences patent agent working in a law firm, biotech or similar life sciences company
• Must be a registered patent agent with the U.S. Patent and Trademark Office
• Demonstrated ability to draft biology/biochemistry patent applications
• Ability to work independently and take initiative
• Effective team player with a solid grasp of technical, legal and business issues facing life science companies
Contact:
Celula, Inc. offers a competitive compensation and benefits package, including medical, dental, vision, life, long term care, disability, flexible spending accounts, 401k and stock options. Send resume to: hr@celula-inc.com. EOE.
Additional Info:
Employer Type: Small Corporation
Job Location: San Diego, California