Oxane Materials, Inc.,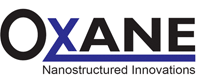 a manufacturing-stage, oil and gas-focused nanotechnology company (>$30MM raised; 30+ employees) spun out of Rice University, is recruiting a seasoned Patent Liaison for its corporate R&D facility in Houston, TX.
The Patent Liaison will report directly to the VP of R&D and enjoy dotted line reporting to Oxane's President.  The Patent Liaison will work closely with the R&D team, senior corporate management, and outside Patent Counsel to:
• Prepare compelling Invention Disclosures
• Draft patent applications and prepare trademark applications
• Develop IP landscape analysis (Prior Art; track  relevant external IP; provide evaluation of competitors' IP; evaluate strength of Oxane IP)
• Work with VP of R&D to develop R&D program integrated with IP strategy
• Draft Office Action responses; possibly interview with Patent Examiners
• Make inventive intellectual contributions to Oxane inventions
• Develop a prospective IP budget and track performance against it
• Manage internal IP process compliance and oversee recordkeeping
Critical success criteria:
• More than 5 years working in a Patent Liaison capacity and at least 3 years as an R&D scientist
• Outstanding communication skills; excellent command of English (hearing, speaking, writing)
• Competent interpersonal skills; ability to make compelling presentations to internal stakeholders, outside Counsel, and Patent Examiners
• Excellent work ethic; proven ability to multitask in a rapidly evolving environment
Degrees and Designations:
• Registered Patent Agent with the USPTO  strongly preferred
• Masters or Ph.D. in Materials Science, Ceramic Engineering, or Inorganic Chemistry
• Knowledge of upstream oil & gas, hydraulic fracturing, and proppants desirable but not required
Contact:
A competitive compensation package will be offered (salary, bonus, options, relocation allowance).
Qualified, interested candidates should submit their resume to info@oxanematerials.com.
Additional Info:
Employer Type: Small Corporation
Job Location: Houston, Texas