Design IP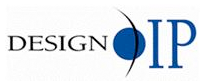 is a small intellectual property law firm based in Allentown, Pennsylvania. We are seeking a patent attorney to join our growing practice. We offer a collegial and professional work environment and have very reasonable billing requirements.
The position will involve a broad range of IP practice areas, including patent prep & pros in a variety of technical disciplines (with emphasis in mechanical and software/computer arts), trademark prep & pros., IP litigation, and IP opinions.
Required Qualifications:
• USPTO Registration
• 2+ years experience in both trademark and patent prep and pros.
• Strong claim drafting skills
• Comfort level with technologies in the mechanical, electro-mechanical and software/computer arts
• IP litigation experience, including drafting of motions and discovery requests
Preferred Qualifications:
• Comfort level with technologies in the chemical (including organic) arts
• Familiarity with graphics software, including Acrobat, PowerPoint, Visio, and
CAD viewing programs
• Strong connection to the Lehigh Valley
Compensation will be commensurate with qualifications and experience. We are willing to consider qualified candidates desiring a part time and/or flexible work schedule.
Contact:
Interested applicants should email the firm at: recruiting@designip.com.
Additional Info:
Employer Type: Law Firm
Job Location: Allentown, Pennsylvania