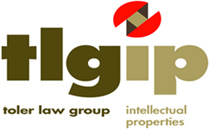 Toler Law Group, an Austin patent law firm, has an immediate opening for an experienced IP Docket Manager. Responsibilities include providing support to managing attorney and assigned professionals within the Intellectual Property practice; calendaring and monitoring filing deadlines for all US and foreign patent applications; preparing, coordinating, and filing patent applications with the USPTO, outside counsel, and foreign associates/agents; maintaining a close working relationship with remote attorneys to prepare and file formal documents for US and International filings; ensuring legal documents are processed and handled in a timely and efficient manner in order to comply with appropriate USPTO regulations and deadlines.
Ideal candidate will have 3+ years of patent prosecution experience. Must have strong knowledge of USPTO rules and regulations. Proven proficiency and familiarity with the USPTO procedures and forms. Must be flexible, highly detail oriented, able to take initiative, and manage multiple tasks and priorities in a fast-paced but friendly environment. Demonstrated attention to detail, good judgment and decision-making abilities. Excellent verbal and written communication skills. Strong organizational and analytical skills. Ability to interact professionally with all levels of personnel, stay calm while meeting deadlines, and be willing to assist others. Strong knowledge of Foundation IP & PC Law desired. Flexibility for overtime as needed. BA/BS degree or equivalent experience preferred. We offer a competitive salary and benefits package.
Contact:
Apply by contacting Shawn Toler at swiles@tlgiplaw.com.
Additional Info:
Employer Type: Law Firm
Job Location: Austin, Texas