ST-Ericsson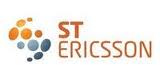 is an industry leader in design, development and creation of cutting edge mobile platforms and semiconductors across the broad spectrum of wireless technologies. The company is a key supplier to four of the top five handset manufacturers, which together represent about 80 percent of global handset shipments, as well as to other exciting industry leaders, including mobile operators and device manufacturers. 
ST-Ericsson is headquartered in Geneva, Switzerland with main centers in China, France Japan, Korea and Sweden and locations in 20 more countries. Our global presence means we are always close to our customers and fully understand their specific markets.
The Legal unit needs to strengthen the team with an Attorney (Litigation & Disputes).
Mission:
• Provide qualified and highly efficient legal support to ST-Ericsson clients in relation to disputes and litigations concerning the ST-Ericsson Group covering all aspects of any controversy or claim and all aspects of dispute resolution, such as litigation, arbitration, mediation but also settlement of any controversy or claim outside of court or arbitration, including patent licensing.
• Provide such legal support in all areas, such as commercial, IP, financial and labour disputes but especially IP.
• Provide risk assessments and related strategy proposals based on current status of disputes and claims and further, based on such status, in concert with business responsible staff, review and develop business models and ways of conducting business.
• Provide legal training to ST-Ericsson clients.
• Continuously develop appropriate and efficient methods and tools for providing legal support, and generally improve quality of and reduce costs for legal services provided.
• Manage and control external legal dispute and litigation resources.
• Proactively assist in all other matters within the field of responsibility of the Legal Affairs function. 
Required Experience:
• More than seven years experience of practicing qualified commercial IP law, dispute and litigations and extensive international experience, either through an assignment abroad or by working in a large number of matters with a substantial and varied international character
• Extensive and proven experience of managing patent licensing, disputes and litigations matters under especially the US legal system. 
Required Education Level:
Master of Law 
Other Skills/Competencies/Attributes: 
• Good ability to handle and communicate with internal contacts, external counsels and counter parties. 
• Excellent negotiation skills
• Ability to develop, implement and drive new working methods and tools
• Interest and preferably proven skills in educating internal clients in suitable standard legal matters
• Good ability to handle and stand stress
• Fluent in English. 
Contact:
Apply by sending an email to: michael_giampaolo@ceridian.ca.
Additional Info:
Employer Type: Large Corporation
Job Location:  Santa Clara, California