ON Semiconductor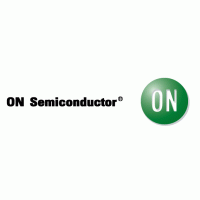 is seeking a Patent Administration/IP Attorney to direct the corporate generation of patents and other intellectual property; translate ideas (disclosures) into assets (patents, etc.), and in particular will be responsible for:
• Developing and implementing evolving strategy and direction for companywide patent filings/acquisitions to reflect new market and product 'landscape' of the company,
• Coordinating and participating in worldwide patent committees (providing training for inventors) as well as moving the management of ON's invention disclosure and filing process to a full electronic system,
• Overseeing internal docketing and IP prosecution function, and managing external attorney relationships and coordinating the case workload, as well as prosecuting selected inventions through USPTO,
• Conducting searches relating to patentability, validity, freedom-to-operate and infringement,
• Supporting patent landscape studies to identify trends and relationships in various technology fields, deliver competitive intelligence and identify potential research, patenting and licensing opportunities.
Position reports to the VP & Chief IP Counsel and is located in Phoenix, Arizona with other members of the IP section of the Corporate Law Department.
• Electrical engineering or physics degree and a strong technical background, preferably in the semiconductor industry, required.
• Related semiconductor industry engineering experience is a plus.
• Proven ability to demonstrate flexibility and be able to handle a variety of intellectual property law matters and be able to communicate effectively with engineers/inventors on a technical level.
• Excellent verbal and written skills, a strong team player and a 'self-starter', along with a confident work ethic are key components to success.
Education and Years of Experience:
J.D. degree from an A.B.A. accredited law school. Candidate must be a member of a state bar and must also be admitted to practice before the U.S. Patent and Trademark Office with 5-7 years of experience as a patent attorney and a strong background in patent prosecution. Candidate must also have an electrical engineering or physics degree with some years of experience in the technical field.
Contact:
Apply online by visiting this link: http://tinyurl.com/3cbslw2.
Additional Info:
Employer Type: Large Corporation
Job Location: Phoenix, Arizona