The Storella Law Group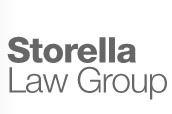 is seeking contract patent attorney or patent agent with excellent skills and expertise in biotechnology to do patent prosecution and IP diligence for private practice and with start-up and growing biotechnology companies. Bay Area preferred but will consider virtual relationship. Flexible compensation arrangements.
Contact:
Apply by contacting the firm at: http://www.johnstorella.com/contact.html.
Additional Info:
Employer Type: Law Firm
Job Location: Bay Area, California