Bristol-Myers Squibb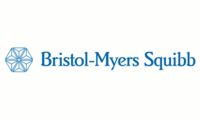 is seeking an IP Counsel to work in Lawrenceville, N.J. The attorney in this position will be responsible for addressing global biotechnology patent issues for R&D, business development, and other functions within BMS. The work includes patent application preparation and prosecution, client counseling, and rendering legal opinions in relation to patentability, validity, and freedom to operate. Other responsibilities include Intellectual Property due diligence reviews, Intellectual Property transactional work, and patent matters relating to ongoing BMS alliances with third parties. The attorney is expected to collaborate with other in-house and outside attorneys to accomplish the objectives of the BMS Intellectual Property Department. The attorney will also be required to work closely with senior IP leadership in counseling clients, review Intellectual Property issues, formulate strategies, and effectively communicate with R&D, business development, and other BMS clients.
The ideal candidate must have 5 or more years of patent attorney experience (including USPTO registration) in biotechnology or a mix of biotechnology and chemical practice, as well as strong academic credentials including a background in molecular biology or biochemistry. The candidate must have excellent written and verbal communication skills, be a self starter, energetic, analytical, and have the ability to work well alone as well as part of a team. The successful candidate must also have excellent judgment and the ability to recognize legal issues and effectively communicate such issues to patent, legal, and general management.
Contact:
For more details and to formally apply to requisition #1104810, please visit our website, www.bms.com/careers.
Additional Info:
Employer Type: Large Corporation
Job Location: Lawrenceville, N.J.