Covidien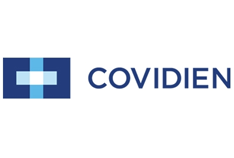 is seeking an IP attorney to work in its New Haven, Connecticut offices (relocation benefit provided). The Intellectual Property Attorney spearheads patent protection for Covidien's intellectual property and ensures that the Company has the right to manufacture and sell products develop brought to market.
A qualified candidate has deep experience in intellectual property, client counseling, strategic portfolio management and right-to-use studies.
Core Responsibilities:
• The IP Attorney advances the specific technical interests of Covidien's Surgical Devices' business unit (SD GBU);
• Works with research and development to secure disclosures of invention and closely follows development projects for preparation of patent applications in assigned areas of responsibility
• Prepares and prosecutes patent applications before the USPTO;
• Supervises outside counsel in the preparation and prosecution of patent and trademark applications globally;
• Ensures that SD GBU has the right to make, use and sell products developed and brought to market;
• Promotes, as appropriate, the interests of SD GBU's on intellectual property matters and;
• Follows patents issued in fields of interest to SD GBU and brings relevant patents to the attention of appropriate SD GBU research personnel and Chief Patent and Trademark Counsel
Competencies/Skills Required:
• Strong interpersonal and analytical skills;
• Must be able to strategically plan and drive execution;
• Exhibit change- agent thinking;
• Ability to develop and communicate compelling business arguments in a cogent, persuasive manner;
• Comfort interacting with C-level executives;
• Demonstrated leadership and teamwork skills and;
• Proficient with Microsoft Word, PowerPoint and Excel
Qualifications:
• 4 - 6+ years' patent prosecution, client counseling and licensing; litigation experience
preferred
• Proven track record of success in a large law firm with a specialization in medical devices and/or life sciences
• Admitted to State Bar and registered to practice before USPTO
Contact:
Apply by emailing Elizabeth Onishuk at elizabeth.onishuk@covidien.com.
Additional Info:
Employer Type: Large Corporation
Job Location: New Haven, Connecticut
The lifesaving work of medical professionals inspires us. Through partnerships with medical communities around the globe, we create advances in medical devices, supplies and pharmaceutical products to improve lives. From reducing surgery time to accelerating healing, our breakthrough solutions are a vital part of daily healthcare delivery.
Innovation drives our success. Through progressive thinking and cutting-edge technologies, Covidien is well positioned to lead the way in today's rapidly changing healthcare industry.
Join us, knowing your career is backed by the resources only a $10+ billion healthcare leader can offer.