The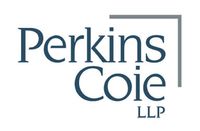 Seattle office of Perkins Coie is seeking an associate with a minimum of three years experience preparing and prosecuting patent applications before the U.S. patent office, to join its nationally ranked and growing Intellectual Property group. We manage patent portfolios in a range of industries, including computer science, electronics, semiconductors, telecommunications, life sciences and biotechnology, medical devices, aerospace, and consumer products.
To be considered, you must have a degree in electrical engineering, physics or computer science. An advanced degree is preferred. Ideally you will also have previous practical experience working in the field of your expertise. Strong academic credentials, excellent references and superb writing and oral communication skills are a must. This position provides an excellent opportunity to work with experienced practitioners across various offices, as well as the opportunity to work with attorneys in our Patent Litigation group in support of patent litigation matters. All associate applicants must be admitted to the USPTO.
Contact:
Qualified applicants should apply online at: www.perkinscoie.com/careers.
Additional Info:
Employer Type: Law Firm
Job Location: Seattle, Washington