Telesign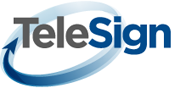 is seeking an Intellectual Property Analyst will work with the Cofounder and Vice President on executing the companywide intellectual property strategy and overall portfolio management. This involves partnering with the product organization team to file patent applications on new technologies, manage existing applications and outstanding office actions, and manage issued patents and licenses portfolio.
This position empowers the patent analyst to have an immediate and direct impact on the success of the company with much room to grow and develop.
Responsibilities:
• Draft and file complete provisional, non-provisional, continuation, continuation-in-part, and divisional patent applications with the USPTO
• Translate innovative product specifications to full patent applications, complete with necessary figures and diagrams
• Work with the product and engineering team on specifications and design of new products
• Assist in the ongoing prosecution of patent applications often in conjunction with outside counsel
• Evaluate company innovations and product development for patentability and financial worth
• Create and update licensing agreements, and other IP related agreements and contracts
Requirements:
• 2+ years of patent related experience with interest in innovative technology
• Excellent verbal, written, presentation, and project management skills
• Strong ability to prioritize and multi-task in a fast paced environment
• Proficient in PowerPoint, Word, and Vizio (or similar program)
• Attributes: Self-motivated, positive, problem solver, team player, accountable, reliable, consistent, strong work ethic, focused, and organized
• Engineering, product development, and/or legal background a plus
• Registered Patent Agent a plus
Perks:
• Generous bonuses
• Medical, dental, and vision health benefits
• Work with an amazing, dedicated team
Contact:
For more information or to submit your resume and cover letter for consideration, please contact careers@telesign.com.
Additional Info:
Employer Type: Small Corporation
Job Location: Marina Del Rey, California
TeleSign is an organization that is innovative, creative, has an outstanding reputation, and is a leader in authentication, priding itself on its global footprint and high profile customers. Credit for this goes to every one of our employees. Our benefits program is a reflection of the Company's interest in the welfare of all who work here and is designed to allow our employees to focus on what they love most about life, at work and at home.
TeleSign invests first and foremost in our people and is alert to the factors that make up a quality workplace, knowing compensation and personal satisfaction gained from a job done well are only a few. We are passionate about what we do and we enjoy our fellow teammates. We recognize the growth potential that a career with TeleSign offers and we give our employees a highly competitive health and wellness program.