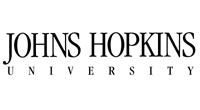 The Johns Hopkins Unviersity Applied Physics Laboratory is seeking an experienced patent attorney for an Assistant General Counsel position in the Office of Counsel. The Assistant General Counsel will be a member of the legal team in the Office of Counsel, and will work closely with other Office of Counsel Staff and other business functions in the organization to provide legal advice to management and staff on all aspects of intellectual property, including inventions, patents, copyrights, licensing, IP-related government contract issues, and other business issues integral to the organization's operations. Reporting to a Deputy General Counsel, duties will include proactively providing legal advice related to invention evaluation, domestic and foreign patent application preparation and prosecution, management of outside counsel, license review, drafting, and negotiation, IP-related government contract review and negotiation, copyright review and transfers, nondisclosure agreement review and negotiation, representing the organization before the U.S. Patent and Trademark Office and foreign patent offices, interpretation of laws and regulations, problem resolution, representing the organization to outside entities, delivering critical communications and training, and developing policies and procedures.
Requirements:
JD from an ABA accredited law school, admission to practice in one or more jurisdictions and registration to practice before the U.S. Patent and Trademark Office. Minimum 2-5 years of experience as an engineer. Minimum 5 years of legal experience preparing and prosecuting domestic and international patent applications, preferably in electrical/physics-related and/or computer/software-related arts, and providing patentability, validity, and infringement assessments, with a law firm, federal agency, or corporation.
Substantive knowledge of IP related laws and regulations, both domestic and international; preparation and prosecution of domestic and international patent applications and provision of patentability, validity, and infringement assessments. Prior experience with licensing and government contracting, especially with IP-related issues, knowledge of copyright law, and/or experience with IP-related litigation is desired.
Strong research, written and verbal communication skills; ability to translate difficult legal principles into practical business solutions; strong organizational skills and ability to establish priorities among a wide variety of projects; demonstrated ability to work independently and as a team player; ability to work closely with a wide variety of staff of diverse backgrounds and levels, including all levels of management and technical staff both within the organization and in government agencies; sound judgment, professional demeanor, good work ethic, and business acumen.
Applicant selected will be subject to a Government security investigation and must meet the eligibility requirements for access to classified information. Eligibility requirements include US citizenship.
Contact:
Respond to job posting 05208 at http://www.jhuapl.edu/.
Additional Info:
Employer Type: Educational Institution
Job Location: Laurel, Maryland