International IP Law Group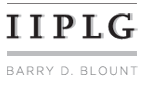 is seeking Patent Agents/Associate Attorneys/Of Counsel Attorneys to prepare and prosecute patent applications in technical areas relating to computer science, computer engineering, software, chemical and mechanical arts.
IIPLG offers a flexible work environment and some telecommuting is possible. A wide range of employee benefits is provided.

Qualifications:
• Bachelor of Computer Engineering, Electrical Engineering, Software Engineering, Chemical Engineering or equivalent
• 2-3 years relevant experience
Contact:
Please send your resume, complete transcripts, a writing sample and salary history to Nathan Stacy at office@iiplg.com.
Additional Info:
Job Location: Houston, Texas
Employer Type: Law Firm