Tredegar Corporation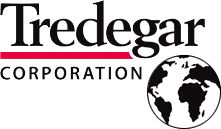 is seeking a Patent Counsel who will report to the Company's General Counsel and be based in the Company's Richmond, Virginia headquarters.  This individual will lead all activities associated with the Company's intellectual property initiatives.  The Patent Counsel will be a strategic partner to the Company's business units and play a critical part in the Company's product innovation process, advising design and development teams and business leaders throughout the product life cycle.
Key Responsibilities and Accountabilities
Manages the Company's global patent portfolio.
Counsels the Company's divisions on intellectual property strategy.  Establishes intellectual property policies and procedures that support business objectives.
Brings and defends patent oppositions, conducts freedom-to-practice and patent validity studies.
Prepares and files, and supervises outside patent counsel in the filing and prosecution of, U.S. and foreign patent applications.
Drafts, reviews and negotiates joint development, confidentiality, licensing and other technology-related agreements.
Monitors competitor's patents and provides competitive analysis.
Provides patent litigation support, as needed.
Conducts due diligence and intellectual property audits to assist and support the Company's business transactions.
Candidate Profile
10+ years of experience as an attorney registered to practice before the U.S. Patent and Trademark Office.
Significant relevant technical background and experience.  Degree in chemistry or chemical engineering and some experience in the polymer field preferred.
Practical, results-oriented, proactive self starter with superior analytical, research, drafting, organizational and problem-solving skills.
Ability to prioritize workload based on current needs of the Company.
Highly regarded for integrity and teamwork.
Sound legal judgment, as demonstrated by ability to find practical solutions to complex problems.
Outstanding interpersonal and communication skills, with the ability to work together collaboratively with professionals from across the organization, including engineering, design, sales and marketing.
Contact
To apply, please email Anita de Lorme at: anita.delorme@tredegar.com.
Additional Info
Employer Type: Large Corporation
Job Location: Richmond, Virginia