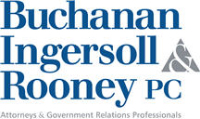 Buchanan Ingersoll & Rooney PC is recruiting for a Patent Prosecution Secretary in their Alexandria, VA office. The Patent Prosecution Secretary will support members of our Intellectual Property Group.
Responsibilities:
Providing domestic and foreign patent prosecution secretarial support to attorneys and patent agents;
Preparing applications, responses and other patent prosecution documents for filing with the United States Patent and Trademark Office "USPTO" and reporting filings to clients;
Reviewing and maintaining attorney's dockets and entering their time into DTE on a daily basis;
Offering support for miscellaneous client-related projects;
Performing general secretarial duties including but not limited to preparing routine correspondence, reading and routing mail, file maintenance, and screening attorney's incoming telephone calls.
Skills and Requirements:
3+ years of patent prosecution secretarial experience with domestic and foreign patent prosecution preferably in a law firm environment.
Display excellent knowledge of and the ability to interpret and utilize current domestic and foreign patent prosecution procedures, correspondence and documents.
Ability to prepare USPTO filings, draft correspondence to clients and enter attorney's time utilizing proper grammar and accurate spelling.
Excellent oral, written, and interpersonal communication skills.
Ability to work as a team with your peers and attorneys.
Knowledge of and proficiency in using Microsoft Word, Excel, and Outlook.
Technically savvy.
Typing speed of 60 - 70 WPM; ability to produce accurate and attractive letters, USPTO filings, documents and reports.
Good proof reading and editing skills - attention to detail is a must.
Experience working with Lecorpio a plus, though not required.
Buchanan Ingersoll and Rooney PC offer a benefits package that includes
Medical
Dental
Vision
401K Program
Pension Profit Sharing Program
Paid Time Off
Holiday Pay
Contact
To apply to this position visit: https://careers.bipc.com/Default.aspx?Tab=DDB54A17-24F1-480A-8FE4-7E521F94C2FF&cssUrl=true&Requisition=16111. We are an Equal Opportunity Employer.
Additional Info
Employer Type: Law Firm
Job Location: Alexandria, Virginia

At Buchanan Ingersoll & Rooney PC, working together - to serve clients and to serve each other - is what we're all about. Our Firm has multiple offices in Florida, New Jersey, New York and Pennsylvania, as well as offices in California, Delaware, North Carolina, Virginia and Washington, D.C.; we are always looking for talented professionals to join our team.