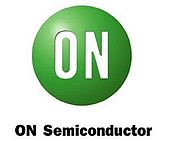 ON Semiconductor is seeking to add to its world class team of IP professionals and has a current opening for a senior IP counsel position.  This position reports to the Vice President and Chief Intellectual Property Counsel in Phoenix, Arizona.  Related semiconductor industry experience is highly desirable and should be highlighted.  The successful candidate will be a team player who demonstrates flexibility and initiative while handling a variety of intellectual property law matters in a timely manner.  Position is in Phoenix, however, other locations (Europe, Asia, or other US cities), will be considered depending on the candidate. Occasional travel (<20%).
Responsibilities will include:
Analyzing and mining portfolios of patent assets for assertion and monetization.
Managing patent litigation for both offensive and defensive matters.
Investigating new and existing products against competitor patents and identifying relevant prior art where appropriate.
Working with business units within the Company to develop patent portfolio strategies.
Drafting, negotiating, and reviewing intellectual property agreements.
Supporting IP needs of merger, acquisition, and divestiture activity.
Minimum qualifications:
J.D. degree from an A.B.A. accredited law school.
Member of a state bar with five years of experience.
Electrical Engineering or Physics degree.

Excellent written and verbal communication skills with both technical and non-technical audiences.
Desired qualifications:
Registration with the U.S. patent and trademark office with experience handing inter partes review.
Prior in-house counsel experience.
Knowledge of the semiconductor industry.
Asian language skills.
Contact
To apply, please visit this website: http://www.onsemi.com/PowerSolutions/content.do?id=16367.
Additional Info
Employer Type: Large Corporation
Job Location: Phoenix, Arizona