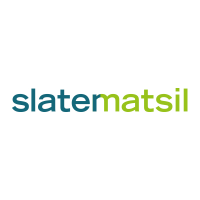 Slater Matsil, a firm based in Dallas, specializing in intellectual property, seeks patent attorneys with strong legal and technical skills to join its growing practice. This position involves representing foreign and domestic clients in all aspects of patent law. Career opportunities include patent preparation and prosecution work; client advice and counseling; and IP licensing and litigation activities. We actively encourage professional growth and career development. As such, attorneys are given frequent and meaningful client contact, have substantial interaction with firm management, and are supported in their efforts to develop new client relationships and business opportunities. Compensation exceeds market rates for highly skilled and motivated individuals.
Ideal candidates should have a J.D. degree (top ten percent of law school class), plus engineering experience or an advanced technical degree in the electrical, telecommunications, semiconductor, mechanical, chemical, material sciences, physics, or computer science, and 2-5 years of patent law experience. Strong candidates without an engineering experience or an advanced engineering degree will be considered. Current membership in good standing of any U.S. state bar and eligible to practice patent law before U.S. Patent and Trademark Office required.
Contact
To apply, please email careers@slatermatsil.com.
Additional Info
Employer Type: Law Firm
Job Location: Dallas, Texas