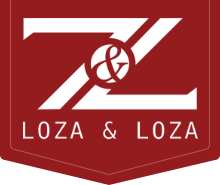 Loza & Loza LLP, a fast growing and dynamic intellectual property practice, is seeking attorneys with a proven record of client development who are interested in a lateral move.
Firm Culture: Our firm is made up of experienced, tech-savvy, entrepreneurial attorneys, and we hope to add similar attorneys to our team. We have a cohesive group of attorneys with unsurpassed technical expertise and work quality. Attorneys set their own work schedule and hourly rate(s), and there is no minimum hourly requirement. Our attorneys choose their own balance between work and family/social life. This is a great opportunity for those who pride themselves in providing excellent work quality and client service. Client development is also supported and encouraged by the firm.
Compensation: Our firm has one of the most generous compensation structures in the industry, matching or exceeding large firm compensation, for attorneys who are self-sustaining.  Additionally, we have a yearly profit-sharing plan that rewards client origination.
Qualifications: We are looking for attorneys who have a proven record of client development and at least 4 years of IP law firm experience. A portable book of business is preferred.  Expertise in patent law (any technical expertise), trademark law, and/or IP litigation is sought.  At least one state bar license and good standing is required. Ideal candidate is a self-starter and a proactive problem solver who can work autonomously and handle significant client contact. Excellent interpersonal skills and the demonstrated ability to interface with clients is required.
Offices: Loza & Loza has attorneys throughout the US and is looking to add more in all major US cities/markets.  Telecommuting is also available.
Contact
To apply, please email Shirley Hsu at careers@lozaip.com.
Additional Info
Employer Type: Law Firm
Job Location: Multiple locations, including telecommute