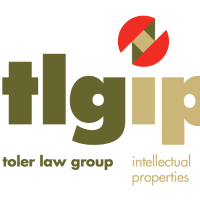 Toler Law Group, PC is seeking a patent attorney with experience in patent litigation and/or preparation/prosecution. We are highly interested in candidates with IPR and PTAB experience.
Qualifications:
1st Chair Patent Litigation and Patent Monetization experience
Minimum of 5 years of Litigation experience
Admission to the bar of at least one state, and to many district courts and CAFC
J.D. from an accredited law school
Degree in electrical engineering, computer science, or physics preferred
Engineering experience preferred
IPR, PTAB, and ITC experience preferred
**We promise to keep applicant resumes and interest in our firm completely confidential**
Contact
Apply by submitting resume to Emily Dalglish at "resumes@tlgiplaw.com".
Additional Info
Employer Type: Law Firm
Job Location: Austin, Texas