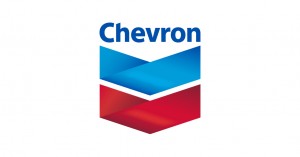 Chevron is one of the world's leading energy companies, with approximately 60,000 employees working in countries around the world. We explore, produce and transport crude oil and natural gas; refine, market and distribute fuels and other energy products; manufacture and sell petrochemical products; generate power; and develop future energy resources, including biofuels and geothermal energy.
Chevron is accepting online applications for the position of Patent Counsel / Senior Patent Counsel, located in Richmond, California through September 29, 2017 at 11:59 p.m. (Eastern Standard Time).
In this position, the Patent Counsel/Senior Patent Counsel provides intellectual property (IP) legal services to clients primarily in the chemical and chemical engineering arts, with particular focus on hydroprocessing technology that is employed in Downstream refining.
Responsibilities for this position may include but are not limited to:
Advising clients on freedom to operate in view of 3rd-party patents.
Drafting and negotiating agreements, including complex licenses, joint development agreements, technology agreements, common interest agreements, and nondisclosure/nonanalysis agreements.
Providing IP subject matter expertise to commercial attorneys.
Assessing claims involving intellectual property rights by and against 3rd parties.
Advising clients in the development and implementation of intellectual property protection strategies to support the needs of individual business units.
Supporting the preparation and prosecution of U.S. and foreign patent applications.
Required Qualifications:
Juris Doctorate degree and undergraduate, or graduate, degree in applicable engineering or science, preferably in chemical engineering or chemistry.
Admission to practice before U.S. Patent and Trademark Office and admission to at least one State or District of Columbia Bar.
Experience in evaluating third party patents, performing freedom-to-operate studies, and drafting freedom-to-operate opinions.
Ability to implement and monitor intellectual property strategies to support business needs and make changes to such strategies as needed.
Ability to assess third party claims and advocate the company's positions under intellectual property rights of the company and third parties.
Ability to draft and negotiate technology agreements, license agreements, joint development agreements, common interest agreements, and nondisclosure/nonanalysis agreements having various levels of complexity.
Experience in drafting patent applications and familiarity with U.S. and non-U.S. patent practice, especially in the area of hydroprocessing technologies
Contact
To apply, please visit this website: https://career8.successfactors.com/sfcareer/jobreqcareer?jobId=271801&company=chevron&username=.
Additional Info
Employer Type: Large Corporation
Job Location: Richmond, California