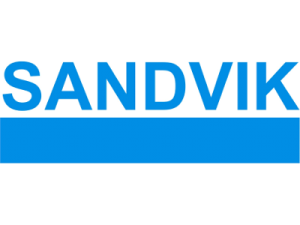 Sandvik Hyperion is seeking a Patent and Trademark Administrator / Paralegal. In this role, you will be part of the Legal team responsible for handling all aspects of the company's Intellectual Property.
Responsibilities for the position will include:
Maintain docketing database for US and foreign patents and trademarks.
Review, monitor and attend to deadlines on IP/legal dockets.
Prepare filings and other IP/legal documents for the patent/trademark office.
Organize and help facilitate IP portfolio reviews and invention disclosures.
Maintain records of contracts, non-disclosure agreements and other legal documents.
Support IP and legal professionals in the company.
Participate and conduct training as and when required.
Create and foster a "Safety First" culture.
Conduct business in an ethical manner in compliance with the company's policies.
The ideal candidate for this position will possess a BA/BS Degree (4 years relevant work experience will be considered in lieu of a degree) with at least two years of experience as a patent administrator. Paralegal certification is a plus. Specific skill sets required / desired for this position include:
Knowledge and understanding of Intellectual Property processes (US &PCT) is essential.
Exposure to systems handling trademarks is highly desirable.
Experience with database systems like CPI, FoundationIP etc. is desirable.
Experience with foreign filings is preferred, but not necessary.
Excellent written and verbal communication skills.
Strong computer skills with Microsoft Office, Adobe etc.
Self-motivated and adept at multi-tasking and prioritizing to meet strict deadlines.
Contact
To apply, please visit this website: https://www.home.sandvik/en/careers/.
Additional Info
Employer Type: Large Corporation
Job Location: Worthington, Ohio