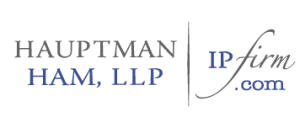 Hauptman Ham, LLP offers partnership opportunities to one or more lateral patent attorneys to join our growing practice. Ideal candidates would have backgrounds in the chemical or life sciences fields, or patent or trademark litigation. These positions would require you to have your own book of business (and a willingness to help us develop and manage lateral work from our existing client base), and a desire to have more control over your work / life balance and income.
The firm provides an income distribution model that rewards business development and provides intellectual property law specific infrastructure capable of supporting clients from Fortune 100 companies to local small businesses. Our robust profit distribution model further allows partners to receive up to 80% of their client billings as income depending on overhead utilization.
The firm offers a fully functional electronic office which is "plug and play" in almost any location in the U.S. and internationally, providing exceptional lifestyle and strategic advantages over other firms. The headquarters is located in Alexandria, VA in an A+ building location and is only two blocks from the USPTO.
The firm was established 20 years ago by entrepreneurial partners who will mentor and assist new partners with developing new business and markets

Contact
If you would like to investigate the opportunity further, please e-mail recruiting311@ipfirm.com. Please submit a letter of interest and resume.
Additional Info
Employer Type: Law Firm
Job Location: Alexandria, Virginia and interstate