RPX Corporation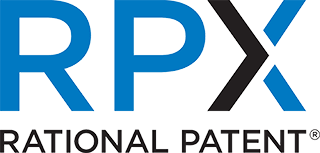 is seeking a Manager, Data Analytics to work in its San Francisco offices. Among other things, this person will answer complex questions from RPX constituents, through data analysis and visualization, with awareness of the legal and business context motivating the question.
Responsibilities:
Generates and tests hypotheses to identify trends in IP markets
Performs self-directed analysis under limited supervision
Manages long-term research projects on intellectual property risk in new technologies
Maintains and improves existing data algorithms and models to include new variables and data sets
Performs ad hoc data analysis and reporting as requested
Consults closely with Client Services team to define high impact messaging to RPX clients and to produce customized presentations for high value clients
Education:
Bachelor's degree from a well-regarded university with demonstrated strong academic performance. JD is highly preferred.
Requirements:
2-4 years of practice at a law firm doing litigation or IP-related transactional work is preferred, but applicants with work experience at a leading strategy consulting or financial services firm with a focus on patents and/or intellectual property markets should also apply. Skills and abilities
Strong quantitative analysis skills with an aptitude towards discovering insights, trends, and patterns with large datasets
Desire to influence business decisions through strategic and creative data analysis
Result-driven and service-minded with ability to develop and foster relationships with key partners internally and externally
Willingness to adapt to the many changing requirements/needs of a fast-growing, young company
Collaborative work ethic and willingness to work in a team-centric culture, often across geographic boundaries
Motivated, self-directed, and dedicated with a willingness to take on additional projects
Confident personality supported by disciplined, logical thinking and fact-based, documented conclusions and opinions
Ability to demonstrate good judgment
Highly organized and meticulous
Ability to track multiple projects on different timelines and deliver ahead of deadlines
Consistent track record of excellence, ownership, and accountability
Excellent oral and written communications and presentation skills
Represents RPX in a manner consistent with its culture and values
Technical Skills:
Fluency in SQL-based querying required
Visualization technologies (e.g. Tableau, D3) preferred
Coding experience (e.g., Python, R, C++, Java) preferred
Contact
To apply, please email recruiting@rpxcorp.com. Or, for more details on the position, visit this link: https://www.rpxcorp.com/about-rpx/rpx-careers/?p=job%2FoxD47fw5.
Additional Info
Employer Type: Other
Job Location: San Francisco, California