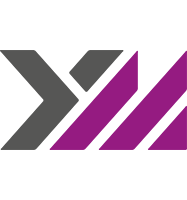 Yangtze Memory Technologies Corporation (YMTC) is an integrated-device-manufacturing (IDM) memory company with a focus on the design, production, and sales of 3D NAND flash memory chips. YMTC's Intellectual Property Department (IP) is seeking a highly motivated patent litigation attorney. In this role, Counsel will provide the critical support needed worldwide for all YMTC products and businesses. We are looking for a patent litigator with great judgment and communication skills, and a demonstrated ability to manage the day to day progress of patent cases. You will be a self-starter who can quickly learn YMTC's patent litigation docket and practices, identify and manage risks and exposures, and find strategic opportunities for resolution.
Key Responsibilities:
Formulating and driving strategy on patent litigation matters and issues.
Managing patent office proceedings internally
Drafting, filing, and litigating patent office proceedings, e.g., inter partes reviews
Preparing for and conducting depositions
Presenting at oral hearings
Drafting motions and briefs
Education And Experience Required:
A B.S. degree and/or advanced degree in Electrical Engineering or Physics. Strong academic credentials
A J.D. degree from an accredited US law school and admission to a state bar.
Admission to practice before the USPTO
A minimum of 3-year's of working experience as a patent litigation attorney in drafting petitions, filing, litigating, and conducting deposition
Contact
To apply, please send your resume and cover letter to William Shen (weimin_shen@ymtc.com).
Additional Info
Employer Type: Large Corporation
Job Location: San Jose, California; Shanghai, China; or Wu Han, China