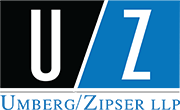 Umberg Zipser LLP is seeking a Patent Prosecution Associate/Agent (Life Science). Successful candidates must be admitted to practice before the USPTO, capable of working independently, be proactive, enjoy learning about new technologies and must be capable of working both on her/his own as well as a part of a team. An advanced degree in the chemical or biological arts is required.
Essential duties include draft applications and responses to office actions for US and foreign applications. Candidate will also help with managing and developing IP portfolio and strategies for clients. Additionally, candidate will support the firm's attorneys in the technical aspects of various invalidity and non-infringement opinions, due diligence.
Masters or Ph.D. degree in biology, chemistry, or related field with deep understanding of cell biology, immune biology, cancer vaccines, and molecular biology.
Preferred at least 3 years of experience as a registered patent agent prosecuting patent applications in the life sciences space.
Applicable knowledge and understanding of all components of U.S. and foreign patent principles, rules and regulations and experience working with the USPTO.
Excellent writing, analytical, technical, and critical-thinking skills requiring an aptitude for detail, precision, and logic with comprehensive knowledge of patent prosecution process.
Able to manage multiple priorities simultaneously in a fast-paced, deadline-driven, and detail-oriented work environment.
Excellent organizational skills including record keeping.
Being friendly and enjoy working in a cooperative environment.
Contact
Please email resume to mtsang@umbergzipser.com. Please include writing samples such as applications or responses to office actions.
Additional Info
Employer Type: Law Firm
Job Location: Irvine, California