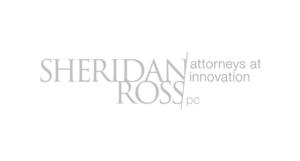 Sheridan Ross P.C. is seeking an Associate Attorney or Patent Agent with up to three years of legal experience and strong academic credentials. This is for a new position in support of Sheridan Ross' Mechanical Arts group and will be located in our Denver, Colorado office. Qualified candidates will be USPTO admitted or have plans to take the examination. Additionally, candidates should be motivated self-starters with superb communication and writing skills, a commitment to excellence and an ability to thrive in a fast-paced environment. We offer a competitive compensation package and excellent benefits.
Requirements:
0-3 years of legal experience
Advanced degree in Mechanical Engineering or similar field
Contact
To apply, please email us at: atucker@sheridanross.com. Please include a cover letter with your submission.
Additional Info
Employer Type: Law Firm
Job Location: Denver, Colorado