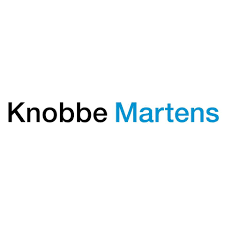 Knobbe Martens provides an opportunity for engineers and scientists to further their professional growth and career development in exciting, challenging ways. Put your technical degree to work on issues involving science, technology, and the law. The candidate will assist with the successful procurement of patent protection for innovative technologies, evaluate the designs of new products, and assist with the evaluation of competitor products.
Each client brings novel and diverse technologies to our firm. Therefore, the candidate will learn about a variety of new technologies, learn to identify inventive features, learn to describe the inventions, and learn to convince the Patent Office to allow a patent for the technology. The position also requires a candidate to possess the ability to explain and describe new technologies in a way that is concise and descriptive.
Responsibilities and Duties:
Reviewing new client technologies to determine potentially patentable features.
Writing patent applications with clarity and technical accuracy.
Drafting persuasive responses to patent office rejections.
Reviewing issued patents.
To be successful in this position the candidate must be a strong communicator, both written and oral. The candidate must be able to work independently, with a large amount of working freedom. In addition, each candidate will eventually participate in a patent law course and become registered with the United States Patent Office.
Education and Experience:
Advanced degree in biological sciences is required (Ph.D. or at least three years of relevant industry experience preferred)..
At least two years of biotechnology-related patent prosecution experience is required.
Must be independently motivated to succeed and measure success on a team level.
Qualified candidates will possess exceptional oral and written communication skills.
Contact
To apply, please visit this website: http://www.knobbelaw.com/viDesktop/viRecruitSelfApply/ReDefault.aspx?FilterREID=6&FilterJobCategoryID=3&FilterJobID=320. Please include a resume, cover letter, transcripts and a writing sample.
Additional Info
Employer Type: Law Firm
Job Location: San Diego, California