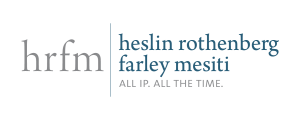 Heslin Rothenberg Farley & Mesiti P.C. is seeking a patent associate to work in its Albany, N.Y. offices. Candidates must have a background in Mechanical Engineering, be detail-oriented, self-motivated and possess excellent writing, organizational and communication skills.
The position entails preparing and prosecuting patent applications, providing client counseling, conducting due diligence, and providing opinions. Position may also include trademark, copyright and licensing work.
This is an entry level associate position. An undergraduate or advanced degree in Mechanical Engineering is required, candidates should also either be licensed to practice law or, have immediate plans to sit for the bar.
Contact
To apply, email us at: bridget.cummings@hrfmlaw.com. Please include transcripts.
Additional Info
Employer Type: Law Firm
Job Location: Albany, New York