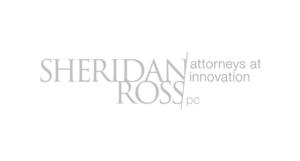 Sheridan Ross P.C. is seeking a legal assistant with 5 or more years of heavy litigation practice, including experience in federal and appellate courts. Intellectual Property experience preferred, but not a requirement. This is an opportunity to perform paralegal-type tasks in addition to required, daily administrative tasks. The ideal candidate will have strong organizational and word processing skills, and be proficient at using standard software (Word, PowerPoint, Excel, time entry programs, etc.). Candidates should be well versed in electronically filing in federal court (e.g., using PACER) and have experience handling electronic and written document discovery as well as case docketing needs. Trial experience preferred.
Qualified candidates will be motivated self-starters with superb communication and writing skills, a commitment to excellence, a team player and an ability to thrive in a fast-paced environment. We offer a competitive compensation package and benefits and all assistants are assigned their own office.
Contact
Interested applicants should submit a resume to edavis@sheridanross.com.
Additional Info
Employer Type: Law Firm
Job Location: Denver, Colorado