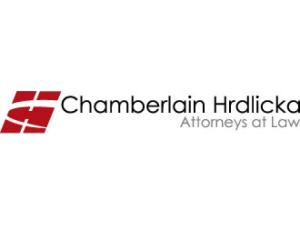 Chamberlain Hrdlicka is searching for a Chemistry Patent Agent or Technical Advisor for its Intellectual Property Section in its Houston, Texas office. The Patent Agent shall be responsible for a broad range of intellectual property services, including patent drafting and prosecution but also potentially expanding into active participation in developing and implementing IP strategy under the guidance of attorneys. Ideal candidate will have at least 2–5 years of strong patent drafting and prosecution in a law firm environment, excellent client relationships and interpersonal skills, and a strong academic background. Candidates that are currently with a corporate in-house team will also be considered but must have direct drafting and prosecution experience.
Duties and Responsibilities:
Assisting in projects in the various areas of the Firm's Intellectual Property Section, including patent drafting and prosecution.
Providing cost effective and efficient IP services tailored to the needs of the Firm's clients, including interacting globally with clients' technical, business and legal personnel.
Independently managing a docket of applications and patents with associated deadlines on a global basis, including managing direct communications with client personnel as well as the Firm's paralegals and support staff.
Maintaining an understanding of the relevant client businesses, including knowledge of business and technology strategies, R&D activities, commercialization plans, and IP portfolios.
Collaborating with client technical, business and legal personnel to align IP strategies with business, technology, and commercialization plans.
Implementing IP strategies in a cost- and resource-efficient way, including the securing and maintaining of appropriate worldwide protection for patents, drafting and prosecuting patent applications, publication strategies, general IP counseling, etc.
Maintaining expertise in U.S. patent laws and a working knowledge of patent laws, regulations and processes throughout the world.
Demonstrating commercial acumen and drive to continuous improvement, including working with clients on opportunities to monetize or otherwise create tangible value from IP.
Building relationships with existing clients, including involvement in networking and business development activities.
Qualifications:
Must have legal authorization to work in the US on a full-time basis for anyone other than current employer.
2–5 years of patent drafting and patent prosecution.
Strong academic and employment credentials required.
At least a Bachelor's degree in Chemistry from a strong academic institution.
Ph.D. preferred.
Excellent written and oral communication skills with strong attention to detail.
Fluent in English.
Outstanding analytical skills, conscientious, reliable, eye for quality and detail.
Result and value focused, able to independently manage priorities and deadlines under pressure, pro-active collaborator and business partner, providing actionable advice despite remaining uncertainties, commercial acumen.
Ability to work independently and efficiently, as well as within a team involving extensive collaboration with other attorneys, paralegals, and support staff.
Contact
To apply, please email jennifer.tuohy@chamberlainlaw.com with your resume.
Additional Info
Employer Type: Law Firm
Job Location: Houston, Texas