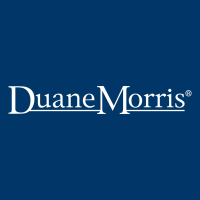 Duane Morris LLP has an opening for a patent agent or technical writer with a EE degree and a background or experience in wireless communication technologies to join its growing Intellectual Property practice group, preferably in its San Diego office. Patent agent candidates should have at least 1 year of experience preparing and prosecuting patent applications in the area of "wireless communications" and be familiar with 4G and 5G standards. Technical writer candidates should have an advanced degree in EE and significant experience preparing technical documents describing wireless communication systems and/or standards.
For all candidates, industry work experience in the area of wireless communications and fluency in speaking, reading and writing Mandarin is a plus. Ideal candidate will have strong academic credentials, fluency in Mandarin, significant experience preparing patent applications or technical documents concerning wireless communications, ability to effectively communicate with clients and inventors, and thrive in a creative, entrepreneurial and collegial environment.
Contact
To apply, please visit this website: https://www.duanemorris.com/site/careers.html#tab_CurrentOpportunities. Candidate will also need to produce at least 3 writing samples of published applications or technical documents directed to wireless communications. Applicants who do not meet the above criteria should not apply. EOE/AA/M/F/D/V.
Additional Info
Employer Type: Law Firm
Job Location: San Diego, California