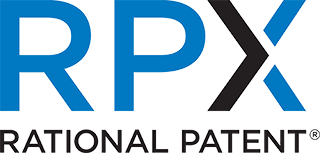 RPX is seeking a Senior Analyst to contribute to the growth and success of the Analytics Department. The Senior Analyst will be responsible for the design, development, implementation, and maintenance of analytical tools for client use. In this role, you will utilize our proprietary database of patent litigation data to build custom visualizations. This position reports to the Manager, Analytics at RPX.
ABOUT THIS ROLE
Design, develop, implement, and maintain analytical tools for client use
Meet regularly with stakeholders, gather requirements, and track progress
Organize open issues and regularly interview teams for requested improvements
Desire to learn new technologies and ability to teach yourself new skills
Perform self-directed analysis and visualization under limited supervision
ABOUT YOU
Education
Bachelor's degree, relevant work experience, or coding school with portfolio of work required
Experience
1+ year experience with analytics, visualization, and application development
Skills and Abilities
Strong quantitative analysis skills with an aptitude towards discovering insights, trends, and patterns with large datasets
Desire to influence business decisions through strategic data analysis and visualization
Results-oriented and service-minded with ability to develop and foster relationships with key stakeholders internally and externally
Willingness to adapt to the many changing requirements/needs of a fast-growing, young company
Collaborative work ethic and ability to work in a team-oriented culture
Ability to work with virtual, global teams
Excellent interpersonal, networking, and influencing skills
Motivated, self-directed, and proactive with a willingness to take on additional projects
Proven track record of excellence, ownership, and accountability
Confident personality supported by disciplined, logical thinking and fact-based, documented conclusions and opinions
Ability to demonstrate sound judgment and execute against deliverables under deadlines and competing priorities
Highly focused, organized, and detail-oriented
Excellent oral and written communications skills
Represents RPX in a manner consistent with its culture and values
Technical Skills
Proficiency in SQL-based querying, preferably PostgreSQL
Proficiency in programming, preferably JavaScript, HTML, CSS, R, and/or Python
Experience with cloud computing environments
Experience with Github or other source code control systems
Experience in web development
Experience with Vue, Firebase, APIs, D3, SVG, Netlify, JSON preferred
RPX is an equal opportunity employer.
Contact
Apply online at: https://app.jobvite.com/j?aj= oO0Ebfwn&s=Patently-O
Additional Info
Employer Type: Small Corporation
Job Location: Northern California