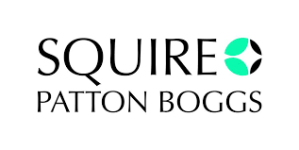 The Northern California offices of Squire Patton Boggs is seeking a Patent Associate or Agent with a minimum of four years of experience to join our Intellectual Property and Technology practice. Candidates should have a degree in chemistry or biochemistry with an emphasis on chemistry.
Responsibilities will include mid-level patent attorney work such as drafting, filing and prosecuting US patent applications, managing and coordinating international patent application strategies, preparing patentability, non-infringement, and invalidity opinions, and overall intellectual property counseling.
Academic and Professional Qualifications
J.D. degree preferred; admitted by the State Bar of California and in good standing to practice in California. Must be registered and in good standing to practice before the U.S. Patent and Trademark Office. Patent agents will be considered.
Candidates should possess an undergraduate degree or advanced degree in chemistry or biochemistry with an emphasis on chemistry.
Knowledge, Skills & Experience
At least four years of experience practicing patent law and proven ability to work both independently and collaboratively with others on complex matters. Demonstrated experience in drafting and prosecuting patent applications.
Excellent communications (written and oral) and judgment are essential.
Proven ability to independently manage a case and move it forward, but also to work in a collaborative team environment.
Must be a self-started, have the ability to prioritize workload; display good judgment and work well under pressure.
Contact
Please apply online to be considered for this position. Resumes should be accompanied by unofficial law school transcript and a recent writing sample (10 pages max). Please include a cover page with your writing sample that describes the piece you are submitting and how you may have modified it from its original format. https://careers.squirepattonboggs.com/viRecruitSelfApply/ReDefault.aspx?FilterREID=2&FilterJobCategoryID=3&FilterJobID=553
Additional Info
Employer Type: Law Firm
Job Location: San Francisco or Palo Alto, CA