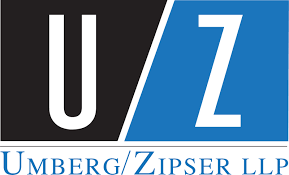 Umberg Zipser LLP is seeking a Patent Prosecution Attorney/Patent Agent (Independent Contractor). We are looking for someone that is admitted to practice before the USPTO, and is capable of working independently and being proactive. Candidates should enjoy learning about new technologies, and must be capable of working on their own as well as a part of a team. At this time, the work is all virtual and flexible. An advanced degree in the chemical or biological arts is highly preferred. Essential duties include draft applications and responses to office actions for US and foreign applications.
Highly Desired Skills and Requirements:
Masters or Ph.D. degree in biology, chemistry, or related field with deep understanding of cell biology, immune biology, cancer vaccines, and molecular biology.
Preferred at least 3 years of experience as a registered patent agent prosecuting patent applications in the life sciences space.
Applicable knowledge and understanding of all components of U.S. and foreign patent principles, rules and regulations and experience working with the USPTO.
Excellent writing, analytical, technical, and critical-thinking skills requiring an aptitude for detail, precision, and logic with comprehensive knowledge of patent prosecution process.
Able to manage multiple priorities simultaneously in a fast-paced, deadline-driven, and detail-oriented work environment.
Excellent organizational skills including record keeping.
Being friendly and enjoy working in a cooperative environment.
Apply via email at: mtsang@umbergzipser.com
Please include resume and ideally a sample writing of application or office action response with your submission.
Additional Info
Employer Type: Law Firm
Job Location: Irvine, California (Telecommuting Available)