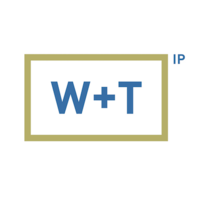 Withrow + Terranova, PLLC, a mid-size patent boutique law firm located in beautiful Cary, North Carolina and next to Research Triangle Park, Durham, NC, is seeking a highly qualified Patent Attorney that possesses at least a Bachelor's degree in Electrical Engineering, Computer Engineering, or Computer Science.
Prior experience in the areas of telecommunications, analog and digital circuits, and software is preferred, but not required. The position involves assistance in patent application preparation and prosecution, client counseling, opinion work, and other related IP matters for some of the world's leading high technology companies and research universities. The candidate should ideally possess 1-4 years of patent application preparation and prosecution experience.
Withrow + Terranova, PLLC is a mid-size patent boutique with a focus on electronic, telecommunication, semiconductor, software, biomedical, and mechanical technologies. Our clients range from industry leading Fortune 500 companies to the nation's top research universities to promising startup companies. We are located in close proximity to Research Triangle Park and serve clients throughout the United States and the world. For more information, please visit our website: http://www.wt-ip.com.
Apply via email at:
recruiting@wt-ip.com
Please submit a resume and writing sample.
Additional Info
Employer Type: Law Firm
Job Location: Cary, North Carolina