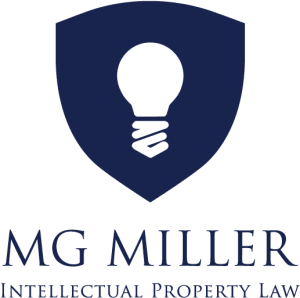 MG Miller – one of New York's most exciting, up-and-coming intellectual property boutique law firms – is looking to add a new Associate Patent Attorney to assist with the firm's patent work.
MG Miller was founded in Manhattan in 2016. Since that time, the firm has grown its client base to over 300 clients spread across 5 continents. The firm's clients range from individual inventors working out of their garage, to serial entrepreneurs rolling out a new venture, all the way to multi-million dollar companies that have been around for decades.
MG Miller focuses on emerging markets and other high-growth industries, leveraging their expertise in the cannabis, artificial intelligence/machine learning, and 3D printing spaces. MG Miller has an excellent track record of helping their clients develop and enforce their intellectual property.
In addition to the work MG Miller has done for their clients, founding attorney Matt Miller has gone to great lengths to create a vibrant work culture that breaks from the mold of traditional law firms. While many firms tout their "quality of life" as being a perk, the positive firm culture at MG Miller is more than just a tag line – MG Miller places a strong emphasis on personal and professional growth of all of its staff members. To that end, there are no billable hour requirements for the attorneys.
While maintaining quality of life is important, we also seek candidates who are passionate about their work and care about doing a thorough, high-quality job. MG Miller firmly believes that this does not necessitate 15-hour days; instead, the expectation is that their attorneys will leave no stone unturned to try to get the best result for each client. Successful candidates will have a strong attention to detail, be thorough in their work, and have strong interpersonal skills."
Primary Responsibilities:
Conduct (with supervision) all aspects of patent drafting and prosecution, for both utility and design patents
Perform legal research
Draft enforcement letters against infringement
Prepare written opinions, such as patentability and freedom-to-operate opinions
Draft IP-related agreements
Counsel clients on how to establish or expand their patent portfolios
Requirements/Qualifications:
1-3 years of intellectual property experience in private practice or as a patent examiner with the USPTO
Admitted to practice before the USPTO
Admitted to at least one state bar, with a strong preference for candidates who are admitted to the New York and/or New Jersey state bars
Strong attention to detail
Technologically adept, particularly with Microsoft Office
Highly motivated and organized
To apply for this position, please follow the instructions at https://mgmiller.legal/careers-mgmiller
Additional Info
Employer Type: Law Firm
Job Location: New York, NY