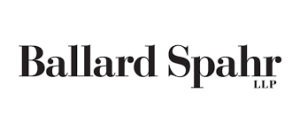 The Atlanta offices of Ballard Spahr LLP seek a technical specialist or a patent agent with up to four years of patent prosecution experience. Qualified candidates will have superior academic credentials including an advanced degree in chemistry (PhD preferred), excellent communication skills, and excellent written work. The candidate must be eligible to become a member of the Patent Bar.
Ballard Spahr LLP is committed to ensuring diversity in its workplace, and candidates from diverse backgrounds are strongly encouraged to apply.
Apply online at:
https://selfapply.ballardspahr.com/viRecruitSelfApply/ReDefault.aspx?FilterREID=1&FilterJobCategoryID=6&FilterJobID=581
Resume and JD transcript are required.
Additional Info
Employer Type: Law Firm
Job Location: Atlanta, GA