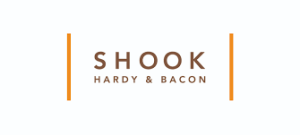 Shook, Hardy & Bacon L.L.P. is seeking attorneys with 2+ years of patent preparation and prosecution experience for our Denver, Kansas City and Orange County offices. We are seeking candidates who are a member of the USPTO Patent Bar. Candidates with a background in electrical engineering, computer engineering, computer science, or software experience are preferred. Deep learning/artificial intelligence, graphics rendering, computer hardware, and/or similar experience is recommended for the Orange County position.
Interested candidates are encouraged to apply online at: https://www.shb.com/careers/legal-recruiting
Please attach cover letter, resume and law school transcript (or equivalent.) Please, no third party submissions.
Additional Info
Employer Type: Law Firm
Job Location: Denver, CO; Kansas City, MO; Orange County, CA