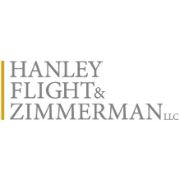 Hanley, Flight & Zimmerman, LLC (HFZ), a boutique IP law firm located in the heart of downtown Chicago, is in search of an IP Docketing Specialist to join our Patent & Trademark staff. The IP Docketing Specialist is responsible for handling the Intellectual Property Patent &Trademark Docketing for our firm, working directly with IP attorneys, foreign filing specialist(s) and legal assistants to clear dockets, generate reports, and ensure all deadlines and reminders are fulfilled. This position will support all aspects of U.S. and foreign docketing, accurately identifying docketing deadlines for the benefit of our clients and the firm.
Job Duties:
Docket new patent & trademark case filings, incoming office actions, and correspondence (PTO, PCT, and Foreign Associate), as needed.
Assist with new client Patent & Trademark transfers as needed.
Run dockets reports for patent & trademark cases on a daily basis, and other specified intervals as required.
Assist in quality assurance review for patent & trademark, filings by noting and referring any errors or omissions observed during the normal course of docketing duties.
Prepare docket status and maintenance fee reports for clients and attorneys as needed.
Maintain and update foreign and U.S. patent & trademark prosecutions in the docket systems to track deadlines associated with obtaining and maintaining foreign and domestic patents & trademarks.
Assist in checking and updating the status of patent & trademark cases with the United States Patent and Trademark Office and foreign patent office's when appropriate.
Perform electronic interactions with the U.S. Patent and Trademark Office as well as foreign and international intellectual property entities (e.g. searches, status checks, electronic filing of patent & trademark applications and responses).
Notify attorneys that items have been properly docketed.
Ensure all docketing items are timely and accurately processed in accordance with firm policies.
Performs other special projects within the department as assigned.
HFZ's IP Docketing Specialist will be an individual who is:
Strongly analytical, organized, highly-motivated, proactive and detail oriented.
Problem solver and a team player with the ability to exercise independence and professional judgment in a fast-paced environment.
Shows excellent written, verbal, and people skills with the ability to "own problems" and resolve issues.
Have the ability to handle confidential information with diplomacy.
Maintains a high level of workflow and quality controls, as well as strict confidentiality of client and firm matters.
Position also requires the ability to work under pressure to meet strict deadlines.
Qualifications & Prior Experience:
Bachelor's Degree with Cumulative GPA of 3.0 or above.
1-3 years of substantive IP docketing experience at a major law firm or corporation required.
Extensive knowledge of U.S. and foreign patents, PAIR, Trademarks and PCT.
IP Manager experience a plus.
Possess a working technical knowledge to support the firm's docketing system databases.
Be tech savvy, with a willingness to learn new software.
To apply please submit your resume, transcripts and cover letter to the IP Docketing Specialist Job Opportunity posted on HFZ's website: https://hfzlaw.com/recruit • ATTN: Bill O'Connor Recruitment Manager Hanley, Flight & Zimmerman, LLC is committed to diversity as a core value of the firm. We continue to build an inclusive culture that encourages, supports, and celebrates the diverse voices of our employees. A diverse and inclusive workforce enriches our work experience and enhances the value of our legal services. HFZ is an Equal Opportunity/ M/F/Vet/Disabled Employer.
Additional Info
Employer Type: Law Firm
Job Location: Chicago, IL