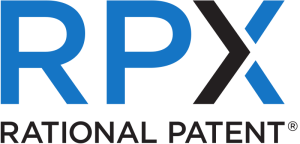 RPX Corporation is the leading provider of a comprehensive suite of solutions to help companies manage the risks and costs that arise at any stage of their IP program. To learn more about RPX services, please visit us at www.rpxcorp.com.
By combining world-class transaction expertise with proprietary data and advanced analytics, RPX obtains patent rights that avoid or resolve patent-related disputes shared among our diverse global memberships and provides unique insights that inform our members' strategic and tactical executive decisions.
What you can expect as an Associate, Legal Analytics:
You will have the opportunity to solve complex problems to help global technology companies, while interacting with industry leading professionals. You will analyze legal data, uncovering legal and business trends in response to questions from RPX's clients, internal groups, the press, and academics.
In this role, you will:
Answer sophisticated legal questions with data analysis and visualization
Generate and test hypotheses to identify trends in IP markets
Conduct long-term research projects on IP risk in new technology areas
Develop an understanding of the data in RPX's proprietary databases
Prepare presentation materials for communication to partners
Learn new information and technologies at a rapid pace
Minimum Qualifications:
Juris Doctor degree, experience in the legal field (e.g., patent agent, paralegal, legal project manager), or experience with intellectual property law
Bachelor's degree; hard science degree viewed favorably
Experience in SQL-based querying or coding experience (e.g., Python, R, JavaScript); proficiency preferred
1-2 years of working with technology
Comfortable with independently handling deadlines and conflicting priorities to deliver quality results
Strong quantitative analysis skills with a passion for discovering insights, trends, and patterns with large datasets
Detail-oriented, creative problem solver
A person with dedication and worth ethic that thrives in a collaborative culture with excellent social, networking, and influencing skills
Preferred Qualifications:
Data development and analysis experience
Experience with data visualization
Interested in Learning More About Us?
In compliance with CA Pay Transparency, the target budgeted salary for this position is $110,000 to $125,000 depending on skills and experience and the RPX base salary range is $78,000 to $145,000. In addition to base salary, we offer an annual bonus opportunity and comprehensive benefits and perks, including group health coverage, company HSA contribution, 401(k) matching, medical disability and family leave benefits, fitness reimbursement, community service days, charitable donation matching, and more, as well as the option to work remotely or from our beautiful San Francisco office.
At RPX, we value diversity. Our differences unlock our strengths. We embrace diversity of thought and background to foster opportunities for innovation and collaboration. We're committed to creating an inclusive environment of mutual respect, humility and empathy where authenticity is welcomed, and all people are supported. Uplifting each other enhances the well-being of our communities as well as the success of our company. By encouraging everyone to speak, and listening carefully to every voice, we're better equipped to understand our clients' increasingly diverse needs and deliver solutions to their most complex problems.
RPX is an equal opportunity employer.
We will make reasonable accommodations to enable any qualified individual with a disability to participate in the job application and interview process, to perform the essential functions of the relevant position, and to enjoy equal benefits and privileges of employment as those enjoyed by similarly-situated employees without disabilities. If you require a reasonable accommodation, please notify RPX HR.
For this position, RPX will not sponsor applicants for work visas.
Apply online at:
https://app.jobvite.com/j?aj=oMgLmfwT&s=Patently-O
Additional Info
Employer Type: Small Corporation
Job Location: Multiple Locations