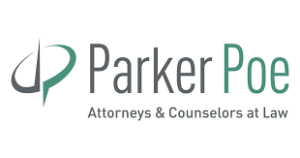 Parker Poe is seeking a Patent Prosecution Associate to join our Intellectual Property Practice Group in Greenville, South Carolina. Candidates should have a minimum of 2 to 5 years of experience prosecuting patent applications in the U.S., including drafting utility applications and responding to office actions.
The role will include drafting and prosecuting domestic and international patent applications, complex patent office proceedings, strategic patent portfolio development, and other patent-related counseling, including opinions and post-grant projects. The role may also include projects related to intellectual property litigation, trademarks, and technology transactions and agreements.
Applicants must be registered to practice before the USPTO and a background or experience in the chemical, materials, or mechanical arts is preferred. This is an excellent opportunity to work with a close-knit team with a robust client base consisting of both national and international clientele.
Apply online at:
https://us63.dayforcehcm.com/CandidatePortal/en-US/ppab1884/Posting/View/1453
Additional Info
Employer Type: Law Firm
Job Location: Greenville, South Carolina