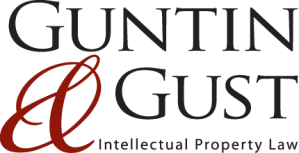 Guntin & Gust (G&G) is seeking Patent Attorneys and/or Patent Agents with 4-7+ years of experience. G&G has been in practice for over 13 years with its entire staff operating in a remote work environment. G&G has an extensive practice in US and foreign matters with Fortune 500 clients, which provides experienced attorneys and agents a comprehensive docket of matters to work on. G&G's practice covers satellite, terrestrial and cellular communications, data mining technology, RF interference mitigation, fiber & semiconductor technologies, MRI imaging, DNA sequencers, gaming controllers, artificial intelligence, machine learning, blockchain technology, nanotechnology, fintech, just to name a few. G&G also has an extensive practice involving opinion work, which provides its attorneys a rich mix of matters to work on. In 2023, Patexia ranked G&G #1 in its list of Top 100 Best Performing Law Firms in High-Tech and Top 100 Best Performing Law Firms Overall. The Firm offers a partnership track for its top performers.
G&G also has highly skilled paralegals responsible for US and foreign prosecution, docketing, preparing and filing matters for attorneys at the USPTO, and client interfacing. Attorneys who have joined G&G immediately recognize the exceptional skills of the paralegal team and how with their support, attorneys have been able to substantially avoid non-billable administrative work and instead focus more of their time on billable matters.
G&G is proud to be an equal opportunity workplace committed to creating a diverse, inclusive and respectful environment. We are an innovative Firm embracing continual technology and process improvements while promoting a culture that supports a strong work/life balance for our team members.
Candidate Qualifications:
Attorneys must have passed a state bar and Attorneys/Agents the USPTO patent bar.
4-7+ years of law firm experience with "substantial" patent preparation and prosecution of US matters is required.
A Bachelor's or Master's degree in Electrical or Computer Engineering is required.
Telecommunications and/or actual engineering experience is a plus.
A book of business is also a plus.
Apply via our website by clicking this link: https://ggip.com/careers/#attorneys-agents.
Please submit undergraduate and graduate transcripts with your resume.
Additional Info
Employer Type: Law Firm
Job Location: Remote