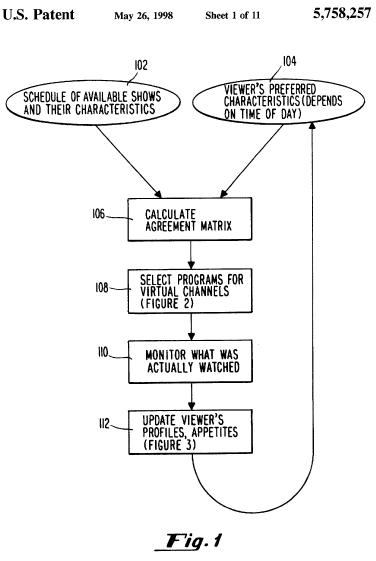 Pinpoint v. Amazon. (N.D. Ill. Aug 31, 2004) (Conlon, J.).
Pinpoint has sued Amazon and others for infringement of its patented system for scheduling broadcast and providing access to video programs. (E.g., U.S. Patent No. 5,758,257). Pinpoint claims that Amazon's website infringes by providing personalized book and music video suggestions.
In an August 31 decision, Judge Conlon of the Northern District of Illinois (E.D.) granted in-part Amazon's motion for summary judgment — holding that claims 1-7 of one asserted patent to be invalid over several prior art references. However, Conlon's decision will allow Pinpoint's other claims, based on two additional patents, to move toward trial.
Amazon is entitled to judgment as a matter of law as to the invalidity of claims 1-7 of U.S. Patent No. 5,754,939. Pinpoint's claims with respect to U.S. Patent Nos. 5,758,257 and 6,088,722 must proceed to trial.
Trial is scheduled in Chicago for December 6, 2004.
Summary Judgment Decision:Pinpoint v. Amazon (pdf)