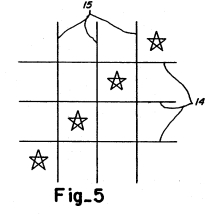 Lamle v. Mattel (Fed. Cir. 2005).
Lamle is the inventor of Farook, a game similar to Tic Tac Toe. In 1997 Lamle and Mattel agreed on an exclusive license. The contract terms were discussed via e-mail but a licensing agreement was never signed by Mattel.
After a pre-toy fair, Mattel concluded that it did not wish to license Farook. Mattel notified Lamle of its decision by fax sent to Lamle at the office of a business associate. The fax arrived while Lamle was present at his associates office attending a meeting with potential investors.
Lamle sued for breach of contract and patent infringement. However, the district court granted summary judgment to Mattel on all claims. "Its order and judgment listed six grounds for its decision, each being one sentence long, with no citations to any case or to the record, and providing no explanation as to the facts or law upon which it was relying." Specifically, the district court found that the agreement did not include all the essential terms and was additionally barred by the statute of frauds.
The federal circuit disagreed, finding that there were outstanding questions that could not be determined on summary judgment. Applying California law, the appellate court first held that the the existence of an oral agreement depended upon the intention of the parties — a subject that was not properly addressed on summary judgment.
The question as to whether an oral agreement, including all the essential terms and conditions thereof, which according to the mutual understanding of the parties is to be subsequently reduced to writing, shall take effect forthwith as a completed contract depends on the intention of the parties, to be determined by the surrounding facts and circumstances of a particular case.
Then, the e-mail outlining the terms of the deal was sufficient to overcome the Statute of Frauds that requires contracts that could not be performed within one year of their making to be contained within a written agreement.
Vacated and Remanded
In Dissent, Judge Newman could not find an oral agreement because the parties had specifically agreed that "any obligation would be contained in a formal written agreement."
As a matter of law, there can have been no patent license and manufacturing and sales agreement between Mattel and Mr. Lamle, when no such license and no manufacturing and sales agreement were ever entered into. Thus I must, respectfully, dissent from the court's decision, for it is founded on incorrect principles of law.