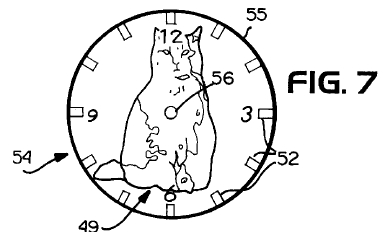 Trintec v. Pedre Promotional Products (Fed. Cir. 2005).
Trintec sued Pedre for patent infringement in the District of Columbia accusing Pedre of violating Trintec's patents on automation of printed faces for use in clocks and watches. Pedre moved to dismiss for lack of personal jurisdiction and improper venue. Pedre attached a declaration attesting that its sole office and place of business was in NY and that it has no facilities or representatives in Washington D.C. The district court granted Pedre's motion and dismissed the complaint based on a lack of personal jurisdiction.
On appeal, the Federal Circuit reviewed the details of general and specific jurisdiction:
"Specific jurisdiction 'arises out of' or 'relates to' the cause of action even if those contacts are 'isolated and sporadic.' . . . General jurisdiction arises when a defendant maintains 'continuous and systematic' contacts with the forum state even when the cause of action has no relation to those contacts.
The appellate court also noted that they were "left totally in the dark about the reasons for the district court's action. The panel then vacated the dismissal, finding that jurisdiction could be established under D.C.'s long-arm statute if Pedre's products were sold in DC. (The sale creating a tort).
Interestingly the court discussed the extent that Pedre's interactive website would create jurisdiction — however, in the end, they expressly decided not to decide that issue. (because it was moot).
The case was remanded for a further exploration of factual issues to determine whether jurisdiction does exist.