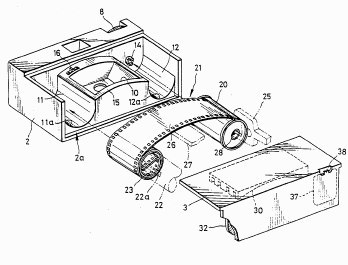 Jazz Photo v. U.S. (Fed. Cir. 2006, 05–1096)
In its fourth trip to the Court of Appeals for the Federal Circuit, the U.S. Gov't (and Fuji Film) appealed a final judgment from the Court of International Trade (CIT) that released certain Jazz disposable camera's that had been denied entry by Customs and that ordered Customs to allow Jazz to segregate the imported shipments between permissible and impermissible imports.
Jazz refurbishes the disposable cameras in Asia and (re)imports them to the U.S. Some of the refurbished cameras were originally sold in the U.S. and thus could be permissibly repaired, while others were originally sold outside the U.S., and their import could be blocked. (See Exhaustion).
The Gov't argued that even under the first-sale doctrine, Jazz Photo's reimportation of cameras should be blocked because Jazz's work on the cameras crossed the line from "permissible repair" to "impermissible reconstruction." Here, the appellate panel sided with Jazz Photo.
While there is no bright-line test for determining whether a device has been permissibly repaired, it does not turn on minor details. . . . Moreover, even if the trial court did not identify the specifics of each minor operation, the fact that they were incidental . . . indicates that the court considered them to be known processes that were permissible repair. We thus discern no error in the court's conclusion that those "various minor operations" did not make a new single use camera and thus constituted permissible repair.
The CAFC also affirmed the lower court's order requiring Customs to support the segregation of shipments:
Customs is obligated [under 19 CFR § 19.4(b)(1)] to supervise certain activities in its warehouse and that supervision is mandatory, not discretionary. . . . Because Customs was required to supervise the segregation of the subject LFFPs in its warehouse, we see no error in the trial court's order.
Affirmed.