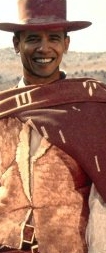 It's not surprising that Barack Obama – a former law professor – would include detailed policy initiatives as part of his campaign strategy. The bulk of his newly released technology plan suggests his approach to ensure an "open government." The current Democratic push for a 'more transparent government' is primarily a reaction to the current Bush administration's reported closed door policy. Obama's plan, however jumps into specifics such as using wiki and social networking technologies to open up the government process and engage the citizenry; release more government information in more accessible formats; open up government data to individuals and also open government channels to receive data from the population; and appoint a Chief Technology Officer (Cabinet level?) to treat these networking issues as opportunities rather than solely as a law enforcement threat or spy channel.
On the patent side, Obama is ready to move forward with patent reform – he particularly support's his former colleague Doug Lichtman's (coauthors Lemley & Sampat) suggestion of a "gold plated" patent. [Link].
Read the Obama patent reform statement:
Reform the Patent System: A system that produces timely, high-quality patents is essential for global competitiveness in the 21st century. By improving predictability and clarity in our patent system, we will help foster an environment that encourages innovation. Giving the Patent and Trademark Office (PTO) the resources to improve patent quality and opening up the patent process to citizen review will reduce the uncertainty and wasteful litigation that is currently a significant drag on innovation. With better informational resources, the Patent and Trademark Office could offer patent applicants who know they have significant inventions the option of a rigorous and public peer review that would produce a "gold-plated" patent much less vulnerable to court challenge. Where dubious patents are being asserted, the PTO could conduct low-cost, timely administrative proceedings to determine patent validity. As president, Barack Obama will ensure that our patent laws protect legitimate rights while not stifling innovation and collaboration.
Notes:
Hat tip to Beth Noveck

(Who clearly supports the Obama Campaign)

As reported, Obama has proposed to eliminate tax shelter patents as well [

Link

].